The Empire audit: A possibly captivating story of royal residence interest is squandered in Disney+ Hotstar's reliably dull variation of Alex Rutherford's Mughal time books.
With whole scenes lifted from Game of Thrones, fortifications that seem as though they're made of polystyrene, and stone floors that wobble when individuals fall on them, The Empire would be inadvertently humorous in case it wasn't so horrendously dull. I wonder when Disney+ Hotstar will understand that making tall cases about its titles consistently misfires. Alright Computer wasn't the country's first sci-fi parody, and The Empire, passing by its shoddy CGI and modest prosthetics, is unquestionably not 'the greatest show made in India'.
What a strangely coordinated task this is. Essential procedures like addition shots, or obstructing, appear to be outsider ideas to series chief Mitakshara Kumar. It appears like she taught her team to just turn the cameras on and point them the overall way of her entertainers, who play out their scenes with an aggregate deer-in-the-headlights look. In any case, the narrating, surprisingly, is much more dull than the visual methodology.
The Empire is on the double verbose and pointlessly non-straight. I would gripe about the activity cutting across courses of events exactly when things are going to get fascinating, yet that is a protest predicated with the understanding that things get intriguing by any stretch of the imagination. They don't. Which is fairly dazzling in light of the fact that, minimalistically talking, basically 60% of this show is set inside the politically-charged individual offices of Mughals.
The Empire deals with intense subjects like insatiability, aspiration and force as though they're the gangrenous legs of a killed 'sipahi'. All things being equal, it dedicates an endless measure of time to talking. Such a lot of talking. Individuals say the word 'darasal' a ton. And every last bit of it is done in inauspicious tones, as though each time a person opens their mouth, they expect that it'll be the last time. Maybe they realize they're being recorded. "Talwar se zameen fateh ki jaati hai aur akal se logon ki wafadari," Emperor Babur says in one scene. Yet, the show never tries to pass on this technique outwardly. Maybe it feels we're too delayed to even think about tracking?
Incidentally, Babur, affectionate as he is of faithfulness, permits himself to get betrayed on a few events. One of those traitors is played by as a matter of fact Imaad Shah. Spare an idea for poor people fellow, who's been pigeonholed to such a grievous degree that in any event, for a show set in the Mughal time, he's called upon to play a stoner.
In view of the books by Alex Rutherford (who I as of late scholarly isn't so much as a genuine individual, yet really a wedded couple, covered as though under an overcoat), The Empire is a swollen, bulbous wreck. It's somewhat short — eight scenes going from 35 minutes to 50 minutes in length — yet watching Prince of Persia cutscenes play on a circle for three days would appear to be a smoother ride.
In fact, it's similar to a support to-the-grave story of Babur, the principal Mughal ruler, yet never does entertainer Kunal Kapoor seem to age. Truth be told, this is a significant staying point. It's basically difficult to tell's who, and what period in history we've been dropped into, on the grounds that no one appears to become more established. And afterward there's the completely bewildering choice to project Sahher Bambba (22, apparently) as Maham Begum, the mother of Humayun, played by Aditya Seal (who is as far as anyone knows 33). It shows.
Yet, we haven't examined Dino Morea, who plays the detestable Muhammad Shaybani Khan like a cross between Jared Leto's Joker and Ranveer Singh's Alauddin Khilji. In one scene, he's shown cutting a remains, and truly, on the off chance that he'd unexpectedly transformed into a man-eater and eaten one of his thugs, I wouldn't have fluttered an eyelid. That is the degree of otherisation in plain view here.
His first 'conflict' with Babur is so significantly latent that it resembles watching pieces of sod influencing in the breeze. There are, be that as it, several brilliant spots in the grim woven artwork of this present show's cast. Rahul Dev carries awesome gravitas to Wazir Khan, a mentor to Babur. In a demonstration more brave than any you'd see on the show, he causes the composition to appear to be far superior to it really is with his deliberate conveyance and somewhat restrained attitude.
However at that point, Shabana Azmi walks in and without any help raises the whole endeavor. What Dino Morea can't oversee in four scenes she achieves with four almost impalpable jerks of her forehead.
The Empire
Maker – Nikkhil Advani
Cast – Kunal Kapoor, Dino Morea, Shabana Azmi, Drashti Dhami, Aditya Seal, Sahher Bambba, Rahul Dev, Kallirroi Tziafeta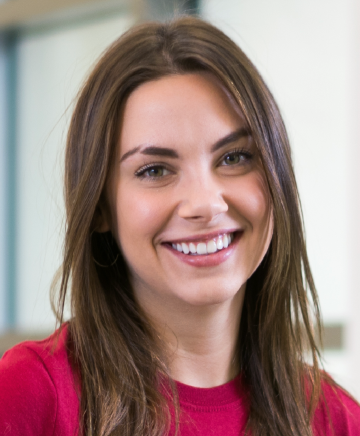 Elena is a well known author. She is born and raised in Tampa. she graduated from The University of Tampa with an English and Creative degree. After beginning her career in content creation and copy writing, she joined the Financial Reporting 24.
Disclaimer: The views, suggestions, and opinions expressed here are the sole responsibility of the experts. No Financial Reporting 24 journalist was involved in the writing and production of this article.